Our History
Express Plumbing and Rooter was founded in 1998 by an entrepreneur who set out to bring his community the fast and reliable plumbing and sewer service it deserved. The company started out with only one truck, but with hard work and determination, it grew day by day to become one of the most competitive plumbing companies in Los Angeles.
Express Plumbing and Rooter now employs countless professional service technicians and dispatchers who make the company very successful. The company has progressed quickly in the short time of its existence, now serving hundreds of cities on the map.
Our company is dedicated to the mind set its founder started off with, serving its customers day and night; no weather or set back can hold its employees from assisting its customers. It is no surprise the company has thousands of loyal customers who continue to do business with us.
Express continues to lead the plumbing world as we know it today, and thanks to its loyal customers and dedicated staff, it is only beginning to achieve the dream its founder set out to accomplish. Contact us today to learn more!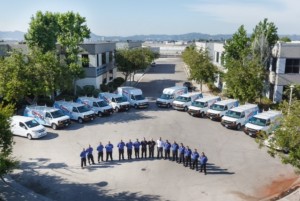 ---
CREDENTIALS